Flag of France suddenly changed without anyone notice
Views: 413
Flag of France which is used since 1970 has been changed from last year but noone really acknowledge until recently
The office of President Emmanuel Macron has darkened the blue part of the flag of France flying at the Élysée Palace to make the three colors on the flag resemble the original color after the French revolution, the Guardian reported on November 15.
Presidential aides say the change was made in July 2020 but no one seems to have noticed so far.
The French navy has been associated with dark blue since the 18th century after the tricolor flag became a symbol of the French revolution (1789-1799). Meanwhile, the French government has used a lighter blue color on its national flag since the 1970s.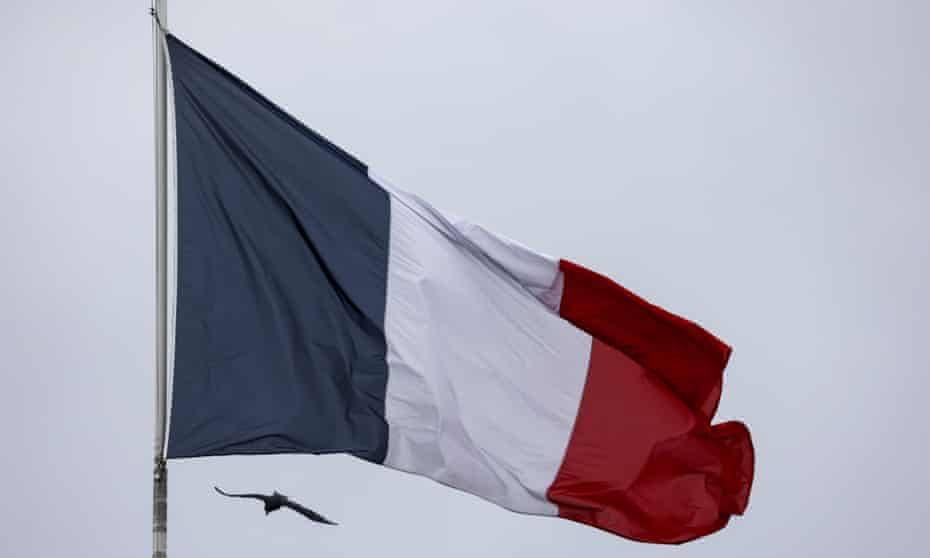 Radio Europe 1 reported on the incident on November 15, confirming the move was made by Bruno Roger-Petit, the director of operations for the French president, adviser Arnaud Jolens and a number of Navy officials. encouraged Mr. Macron to do so.
These officials say that the dark blue color is said to be "more elegant" and gives a sense of "connected to the symbolism of the French revolution". However, others have a more extreme theory, suggesting that the darker blue color is different from the blue background of the European Union (EU) flag, signaling a rift between France and Europe.
The EU flag has a blue background called Marian Blue - the tone that was declared the official color for the Virgin Mary in the 5th century.
The flag of France - often next to the EU flag - was changed to better match the European flag in the 1970s. French leader at the time Valéry Giscard d'Estaing - a supporter of European cohesion Europe - decided to use lighter colors on the three-color blue white red flag for the sake of aesthetics to avoid the lack of uniformity between the blue colors.
Aides to President Macron rejected the idea that the latest change represented opposition to the color blue on European flags.
"This is not a green war, it's absurd," they asserted.
The Élysée Palace has not publicly announced the change of flag colors and no orders have been given for other establishments to do the same.