100% Made in Vietnam
100% Polyester fabric
0% Cost of design
Find out more about our Advertising flags below with 3 different products. Each one with different shape and advantage for user in marketing and promotional campain.
Advertising flags is long known as a saving cost promtional tool for store, car garage, restaurant, small shop, event,... The reason is flags's convenience and iconic pattern, also the most important factor is attractive cost.
Custom advertising flags include: Custom feather flags, sail flags; Custom rectangular feather flags; Teardrop flags.
As these kind of advertising flags are the most popular and be discerned obviously by their shapes. However, the common characteristics among them is their ultilization as a promotional and marketing tool for both outdoor and indoor.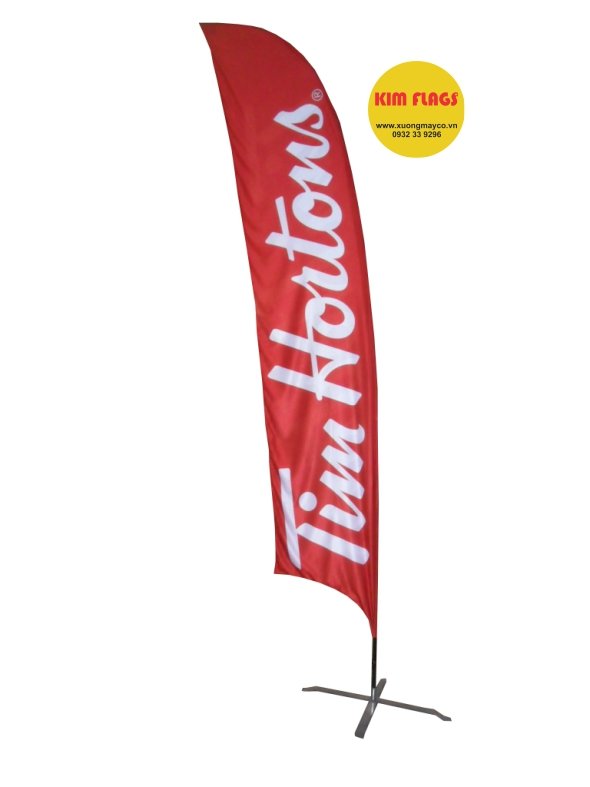 Advertising flags not only varied in shape but also in size as the demand of customer. The usual size could be different with each countries. Such as you could find it normally to see 4-5 metre tall advertising feather flags in United States, how ever it is not common to find any advertising feather flags have height more than 3 metre in Vietnam. But most of advertising feather flags or teardrop flags still have the width under 0.7 metre due to the production process as to keep advertising flags in best shape.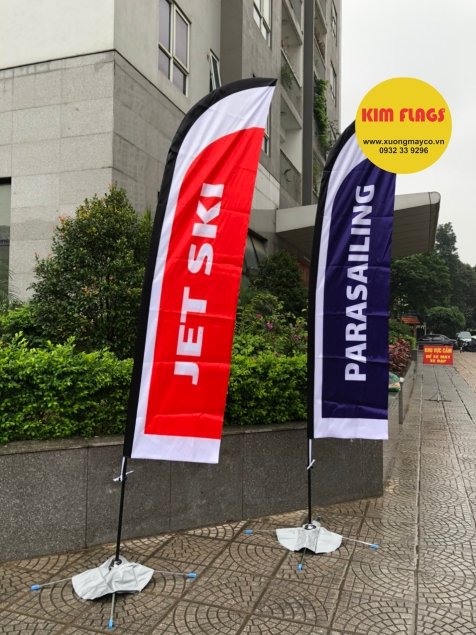 Numerous events such as inauguration, sport event ( Motor racing, car racing,...), local fair, circus,... could use advertising flags to attract folk's sight to the stall or just to make the event more colorfull. Whereas, local store or great brand chain could apply feather flags or advertising flags to every its location as a marketing campaign with great scale to signify their appearance to potential customers.
As Vietnam is one of the most fabric and textile exporter in global, we are confident to be your international flags sourcing with numerous kind of flags include custom advertising flags. Our factory with many great skill staff could provide you with excellent service and ready to export flags.
Please contact us through whatsapp, direct call or email:
Kim Flags- Vietnamese flags manufacturer
Location: Tu Van commune, Thuong Tin district, Hanoi, Vietnam
Telephone: +84 243 201 5255
Hotline/whatsapp: +84 932 33 9296
Fanpage: https://www.facebook.com/xuongmayco.vn
Email: xuongmayco@gmail.com